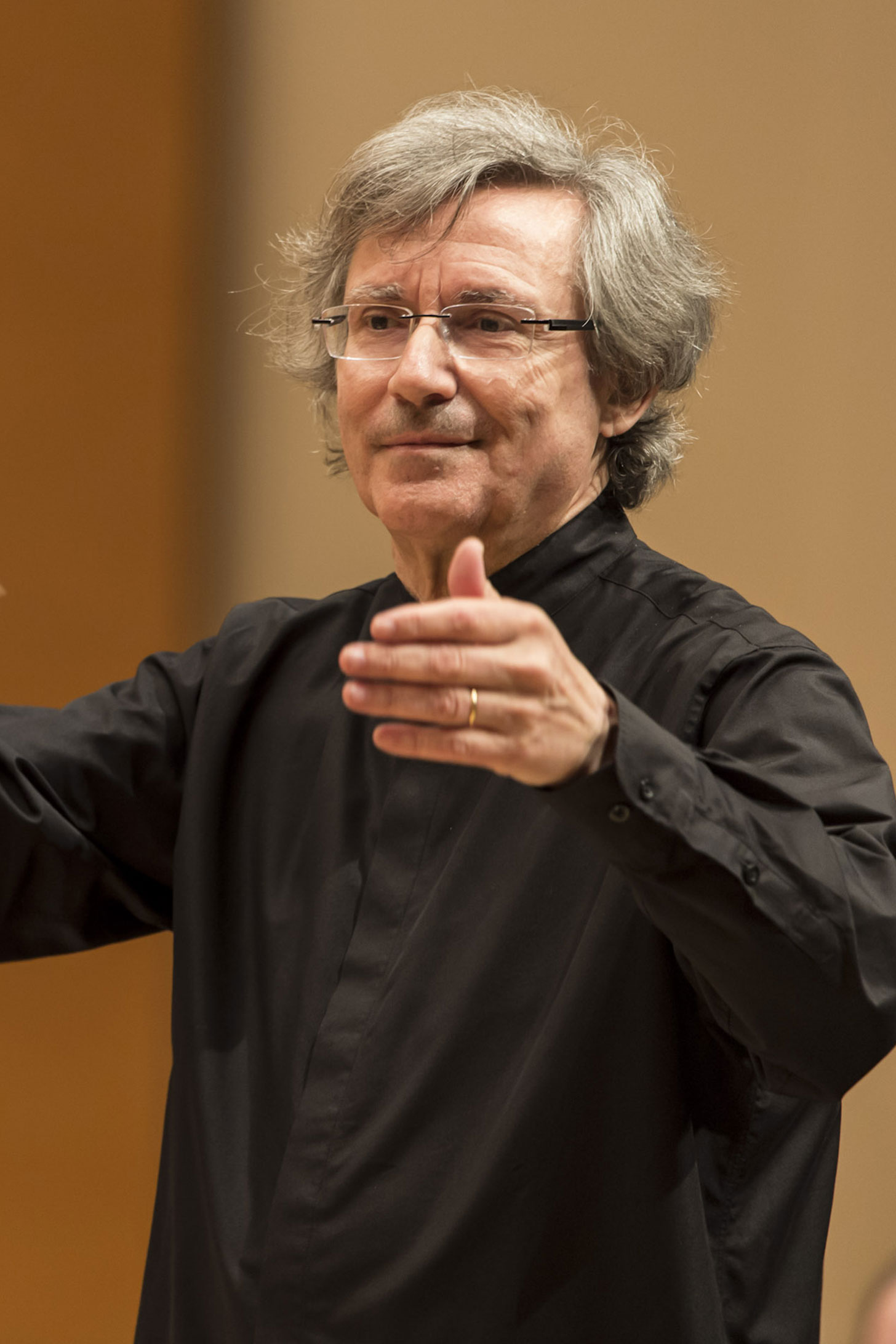 The French violinist and conductor Jean-Jacques Kantorow began the violin at the age of 6 at the Nice Conservatoire. He was only 13 yrs old when he won a place at the prestigious Paris Conservatoire to study in René Benedetti's class, and graduated one year later with a 1st prize.  
From 1962 -68 Jean-Jaques won prizes in at least 10 international violin competitions, including 1st prizes in the Carl Flesh competition in London, and the Paganini competition in Genova, and he was 1st winner in the Geneva and Tibor Varga competitions. In 1970 Jean-Jaques won a grant from the Sacha Schneider foundation.
As a concert violinist, Jean-jacques has played all round the world – USA, Canada, Asia, India, Japan, Africa, and Europe- giving as many as a 100 concerts a year and receiving rave reviews; « Jean- Jaques Kantorow is a great violinist, a spectacular talent, the most prodigiously original violinist I have heard in this generation » ( Glenn Gould)
Jean-Jacques likes to play chamber music as an antidote to the sometimes lonely career of a soloist. With the pianist Jacques Rouvier and the cellist Philippe Muller he formed a trio which won 1st prize in the Colmar international chamber music competition in 1970. He was also a member of the Ludwig and Mozart string trios.
Since 1970 Jean- Jacques has held chairs teaching the violin in several Conservatoires, including Paris, Bâle and Rotterdam, and given master classes all over the world. 
To deepen his understanding of music, Jean- Jacques was naturally drawn to conducting. From 1983 he became Musical Director of several orchestras, including the Tapiola Sinfonietta, the Helsinki Chamber Orchestra, the Granada Orchestra, the Auvergne Chamber Orchestra which he conducted for 10 years and the Ensemble Orchestral de Paris.
Jean- Jaques has recorded at least 170 records as a soloist, chamber musician and conductor, with numerous important record labels, Denon, EMI, Erato, CBS, Bis etc.with many recordings receiving international awards.