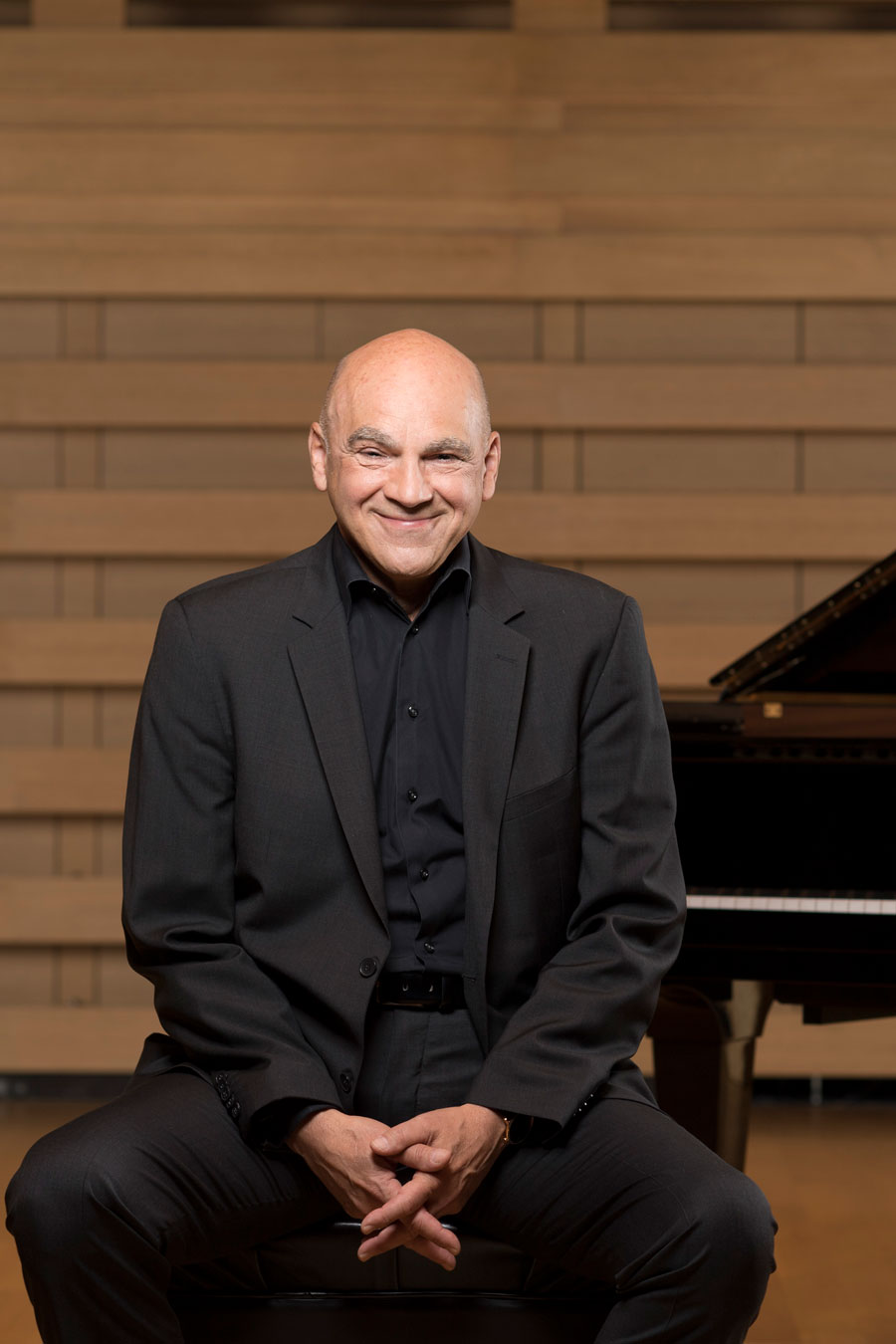 James Anagnoson, Dean of The Royal Conservatory's Glenn Gould School, is one of Canada's best-known pianists and pedagogues. He has been on the piano faculty of The GGS since its formation in 1997 and has also taught at the University of Toronto and the University of Western Ontario.
Mr. Anagnoson's students have won prizes in International Competitions such as the Gina Bachauer, the Maria Canals, the International Franz Liszt, and the Dublin International Competitions, and repeatedly are prizewinners in Canada's National Competitions such as the Canadian Music Competition and the Toronto Symphony Competition. He has given master classes in various parts of Europe, North America, and Asia, at institutions such as The Guildhall School in the UK, The Colburn School in the USA, and the Petersburg Conservatory in Russia. Mr Anagnoson has been a juror for competitions such as the Dublin International Piano Competition, the Hong Kong International Piano Competition, the Canadian Chopin Competition, Japan's PTNA Competition, Canada's JUNO Awards, the Marbella International Piano Competition, the Prix d'Europe, the International e-Competition, and the Canadian International Piano Competition.
In 1976, James Anagnoson began performing with Canadian pianist Leslie Kinton, and since that time the duo Anagnoson & Kinton have gone on to give "outstanding concerts…with formidable precision and panache" – to quote the New York Times – across Canada, the United States, Europe, and Asia, receiving unanimous acclaim from both audiences and critics.
Their interest in the works of Stravinsky led to their performing the North American premiere of Stravinsky's two piano version of his Dumbarton Oaks Concerto, a work they later recorded on a CD that includes their performances of the Francis Poulenc and Roger Matton two piano concertos. They have also performed Stravinsky's four hand version of Petrouchka and The Rite of Spring numerous times, both in concert and onstage in collaboration with innovative choreographers of dance companies such as Ballet BC.
In May of 2019 Anagnoson & Kinton were awarded Honorary Fellowships by the Royal Conservatory of Music.