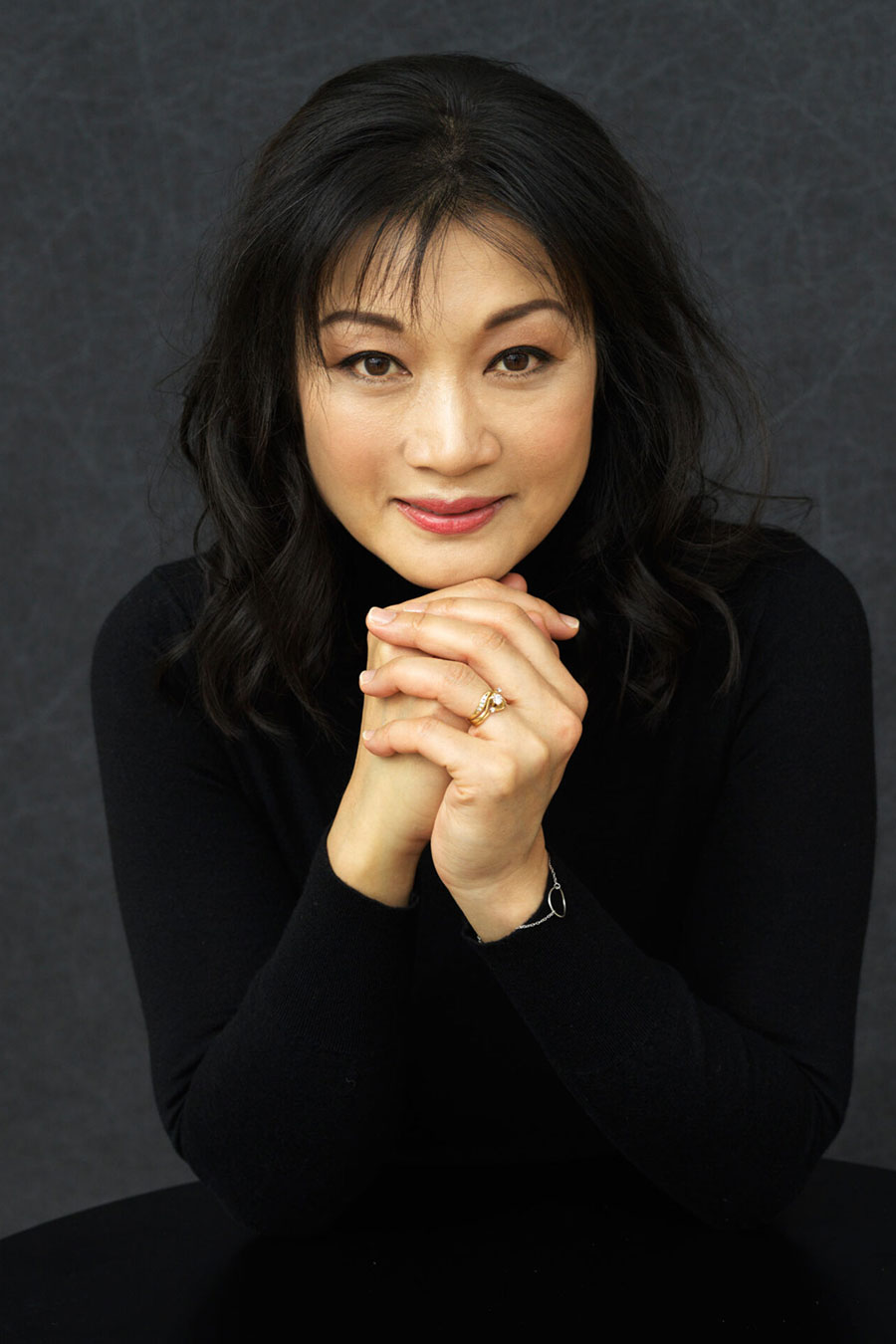 Mari Kodama's profoundly nuanced yet natural musicality and her unique ability to unite tonal expressivity with a clear sense of form have made her a leading international pianist. An authoritative Beethoven interpreter, Mari Kodama earns consistent praise for her virtuosity across a broad range of repertoire that includes orchestral, chamber, and solo works by composers of all eras.
Mari Kodama will highlight her mastery of such diverse repertoire during her 2019/2020 season as she presents various concerts around the world: She performs Beethoven's Piano Concerto No. 2 in Sweden and Japan with the Gothenburg Symphony Orchestra under the baton of Santtu-Matias Rouvali; in Marseille, she presents Bartók's Piano Concerto No. 2 together with the Orchestre Philharmonique de Marseille and Lawrence Foster; and in Osaka, Japan, she plays Takemitsu's Concerto for Two Pianos and Orchestra with her sister, pianist Momo Kodama. Duo recitals with violinist Veronika Eberle with works by Schubert, Bartok and Franck will also take her to Japan and a contemporary duo recital program with Momo Kodama will bring her to Canada.
Beethoven's piano works form a focal point of Mari Kodama's recording activities, and her interpretations have become standard-setting. She is one of few female pianists to record the composer's complete sonatas, and her 2014 boxed set release (Pentatone) of these pieces – an 11-year-long project – received critical acclaim. On 11 October 2019, she releases Beethoven's Piano Concerto No. 0 WoO 4 – an almost unknown youth work of the composer – which together with his Rondo for Piano and Orchestra WoO 6 and his "Eroica" Variations for Piano Solo op. 35 expands her joint recordings of Beethoven's works for piano with Kent Nagano and the Deutsches Symphonie-Orchester Berlin (Label: Berlin Classics).
In 2018, Pentatone, with whom Mari Kodama shares a long-term collaboration, released her latest recording on this label: Martinu's Concerto for Two Pianos and Orchestra, together with the Orchestre Philharmonique de Marseille under Lawrence Foster and Momo Kodama. Before that, in 2017 Noches en los jardines de España by Manuel de Falla, recorded with the Orchestra de la Suisse Romande under Kazuki Yamada, and in 2016 Tchaikovsky Ballet Suites for Piano Duo with Momo Kodama were added to Mari Kodama's expansive discography. Mari Kodama's other recordings include concertos by Chopin and Loewe with the Russian National Orchestra (Pentatone) and Prokofiev concertos Nos. 1 and 3 and Sonata No. 7 with the Philharmonia Orchestra of London (ASV).
Since her New York recital debut at Carnegie Hall in 1995, Mari Kodama has performed with leading orchestras and conductors and at top venues around the world. Past orchestral highlights include appearances with the Philharmonia Orchestra, the Deutsches Symphonie-Orchester Berlin (DSO), the Bamberg Symphony, the NDR Symphony Orchestra, the Berlin Philharmonic, the London Philharmonic Orchestra (LPO), the Los Angeles Philharmonic Orchestra, the American Symphony Orchestra, the Detroit Symphony Orchestra, the Orchestre symphonique de Montréal and the Philharmonia Baroque Orchestra, among others. In her native Japan, she has performed with the NHK Symphony Orchestra in Tokyo along with the symphony orchestras of Kyoto, Hiroshima and Osaka. Mari Kodama's festival appearances include the Salzburg Festival, the Verbier Festival, the Festival International de Piano La Roque d'Antheron, the Aldeburgh Festival of Music, Mostly Mozart in New York City, the Schleswig-Holstein Music Festival, Kissinger Sommer, and regular appearances at Les Folles Journées Festival in Nantes and Japan.
Through her performing activities, Mari Kodama has brought infrequently heard gems of the piano repertoire to global audiences. She has performed Stenhammer's Piano Concerto No. 2 in Gothenberg and in New York and has also collaborated with Viviane Hagner on Alban Berg's Chamber Concerto for Piano and Violin, which they performed with both the Jyväskylä Sinfonia and the DSO. Additionally, in 2013 Mari Kodama premiered Jean-Pascal Beinthus' Double Piano Concerto together with Momo Kodama and the Orchestre Philharmonique de Monte Carlo. Mari Kodama also performed in the Canada premieres of Jörg Widmann's Valse Bavaroise and Humoresken, both at the Canadian Orford Festival in summer 2010.
In addition to festival performances, Mari Kodama plays an active role as a music festival artistic director. She co-founded the Forest Hill Musical Days festival, a cooperative chamber music festival in San Francisco, with her husband Kent Nagano, and she has also led the chamber music series at the Orford Music Festival. In 2018 she assumed artistic directorship at the festival Tra Luce e Sogno in Postignano, Italy, for which she won artists such as Christian Gerhaher, Matt Haimowitz or Gerold Huber.
The 2018/2019 season saw Mari Kodama achieve critical praise for her worldwide performances. Highlights included Schönberg's Piano Concerto with the SWR Symphonieorchester and Kent Nagano in Stuttgart and Freiburg; duo concerts with Momo Kodama in Paris, Japan, Hungary and Germany with works by Mozart, Adams, Eötvös, Stravinsky, Ravel, Debussy, Bizet and Tchaikovsky; as well as a recital with Vadim Repin at Montreal's Viree Classique Festival.
Mari Kodama was born in Osaka and raised in Germany and Paris. At the Conservatoire National in Paris, she studied piano with Germaine Mounier and chamber music with Genevieve Joy-Dutilleux. She has also worked with Tatiana Nikolaeva and Alfred Brendel. Mari Kodama was appointed as a Steinway Artist.