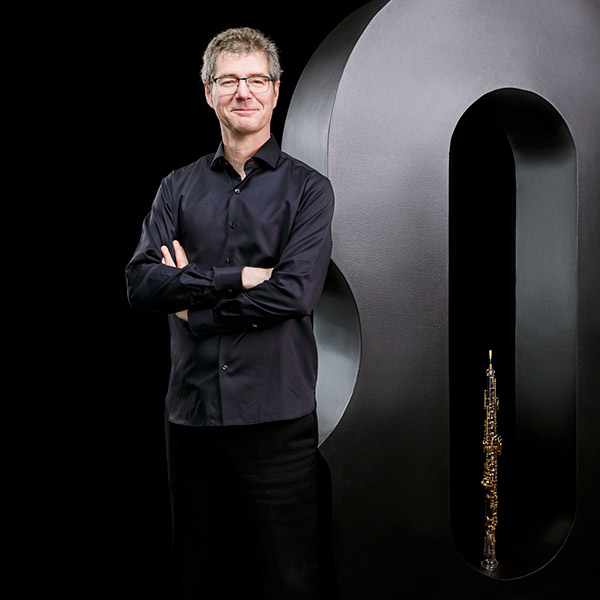 A Quebec City native, Philippe Magnan embarked very early on a highly successful international career. After winning the Orchestre symphonique de Montréal Competition in 1982, the Concours international de Toulon (France) in 1984, and the Prix d'Europe (Quebec) in 1987, he appeared as a soloist with numerous orchestras and ensembles including the Pacific Baroque Orchestra (Vancouver), as well as two well-known chamber ensembles from the Czech Republic: the Vlach Quartet Prague and Gideon String Trio.
As a recitalist, he has given several concerts on tours throughout Canada, the United States and Europe. He has recorded on the RADIO-CANADA INTERNATIONAL, DORIAN Recordings, CHANDOS, DISQUES PELLÉAS, and ATMA labels.
An ardent exponent of new and 20th-century music, Philippe Magnan has premiered works by Alain Perron, Raymond Guiot and John Rea. In 2005, he gave the premiere of Jacques Hétu's Concerto for Oboe and English Horn with the Orchestre symphonique de Québec, which commissioned the work. He has also made several oboe transcriptions of works by Debussy, Mozart, Ravel, Stravinsky, Satie, and Bartók.
Principal Oboe with the Orchestre symphonique de Québec for the past 20 years, Philippe Magnan plays an instrument made from Altuglass by the Paris manufacturer Marigaux.