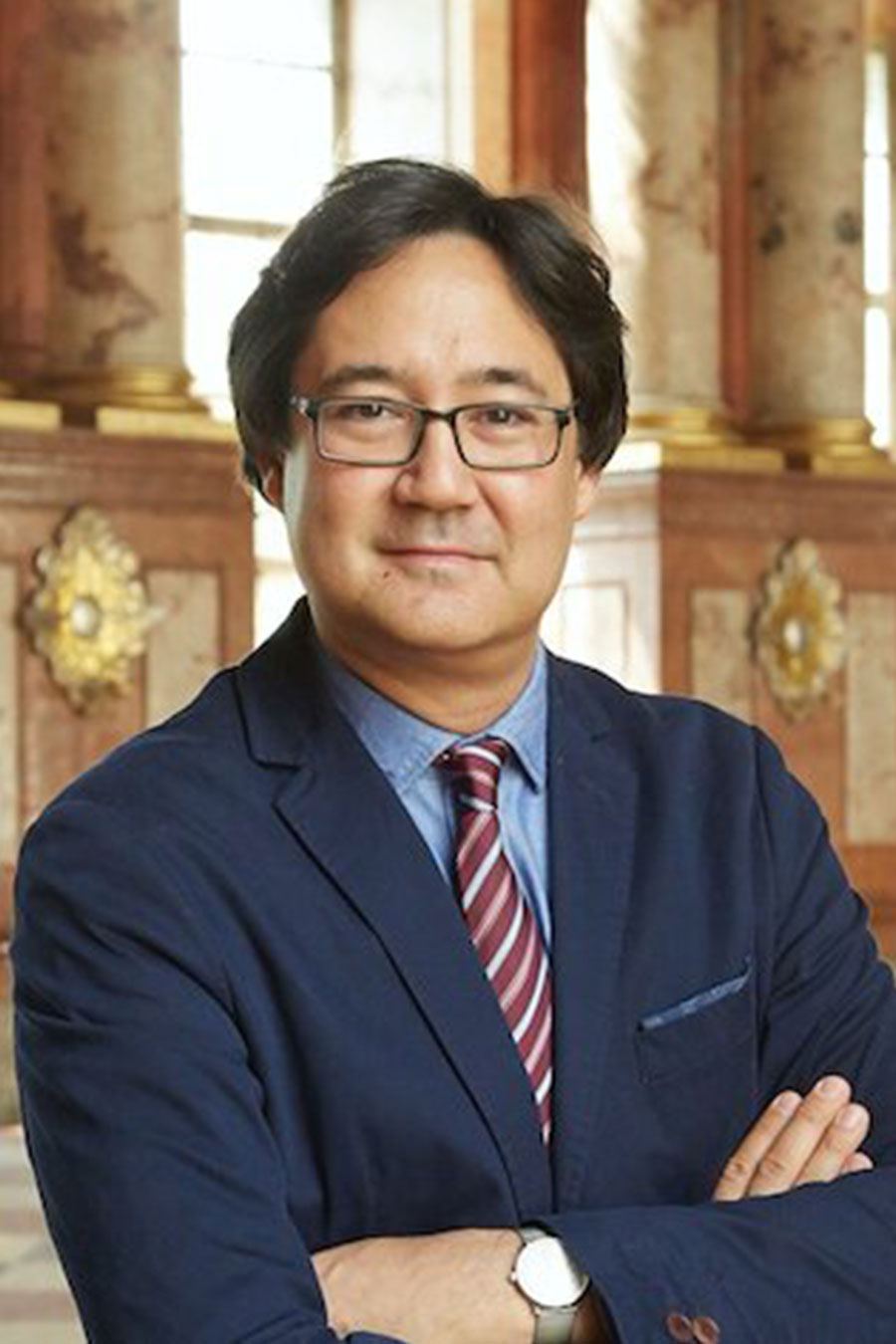 Born in Zurich as the youngest son to a family of musicians, Rico Gulda grew up in Munich, where he studied the piano first with his mother Yuko, then continued with legendary German virtuoso Ludwig Hoffmann. At the Vienna Music University, he then studied with Noel Flores, whilst also working with his father, the late pianist-composer Friedrich Gulda.
Initially embarking on a career as pianist, he performed with international orchestras such as the Vienna Philharmonic, National Orchestra of Belgium, Czech Philharmonic of Brno, Verdi Orchestra Milan, Mozarteum Orchestra of Salzburg, Radio Orchestra Svizzera Lugano, and New Japan Philharmonic, and released recordings on the Naxos, Deutsche Grammophon, Orplid, and Amphion labels. Highlights have included televised performances of Mozart´s Triple Concerto with Martha Argerich (also released on CD/DVD), as well as performances with Renaud Capuçon, Matthias Goerne, Michael Schade, and the late Paul Badura-Skoda. His arrangement of Rossini´s Semiramide Ouverture for Eight Pianos was performed and recorded at the Verbier Festival, featuring pianists Evgeny Kissin, Lang Lang, Leif Oves Andsnes, and Emanuel Ax, amongst others.
Mr. Gulda taught piano at Mozarteum University (Salzburg), Hansei University (Seoul), and in masterclasses in Vienna, Vietnam, and Japan. He now regularly holds music management workshops and is frequently invited as juror at major international piano competitions.
In 2000, Rico Gulda began developing a career in music management: in artist's management and then as manager of Kristjan Järvi´s Absolute Ensemble in New York. In 2007, he joined the Wiener Konzerthaus as executive assistant to the CEO. In 2013, he was promoted to head of artistic planning and dramaturgy of Wiener Konzerthaus, responsible for over 600 concerts per season. He is also artistic director of the Oberoesterreichische Stiftskonzerte summer festival.