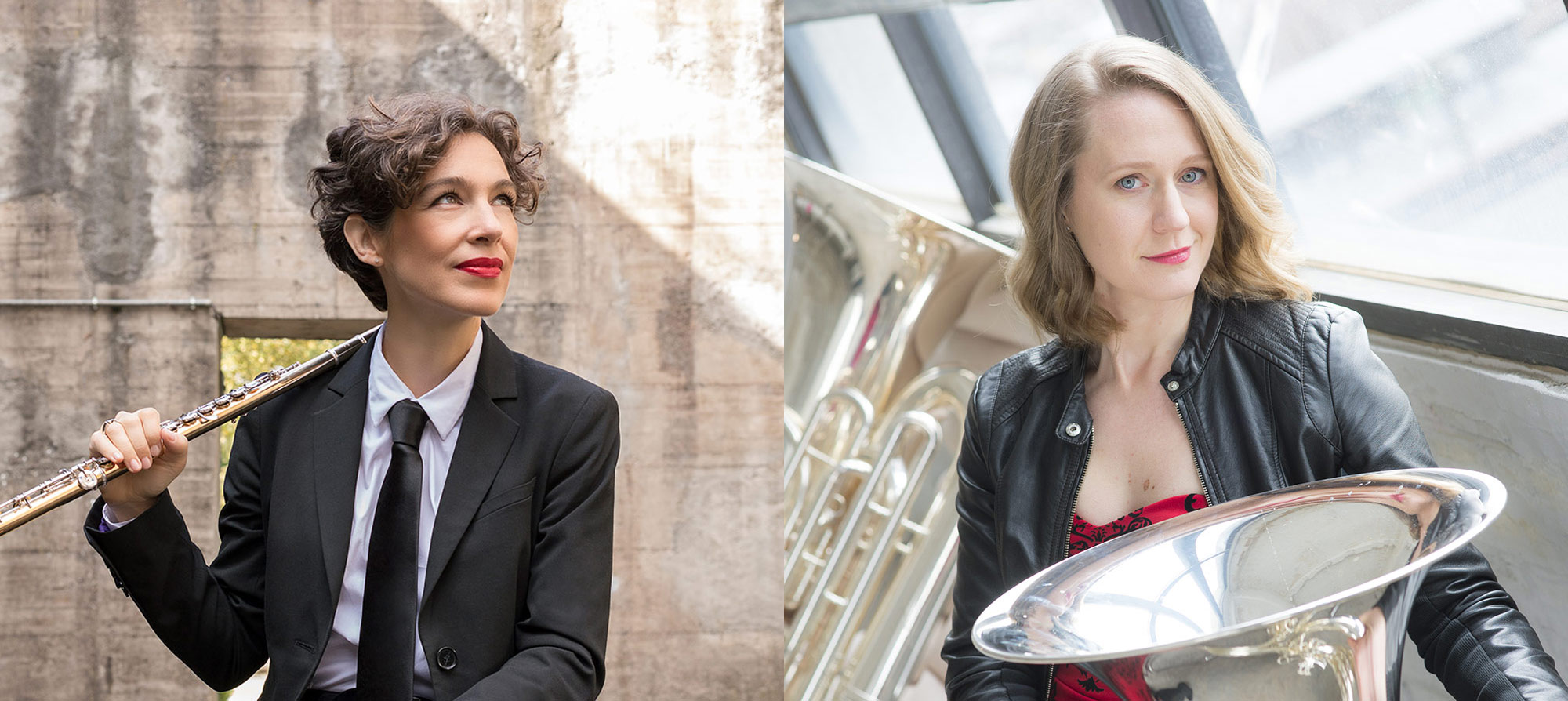 11 December 2020

Ysabel Rodriguez
Seated behind a table with pen in hand—or rather, at their computers during this lockdown period—the members of a jury are in every way the measure of a competition's credibility and quality. The OSM Competition features three jury panels, one for each round (preliminary, semifinal, and final). For the final round, the jury of this 81st edition is made up of internationally renowned musicians and pedagogues.* We talked with two of them: Juliette Hurel, Principal Flute with the Rotterdam Philharmonic and Carol Jantsch, Principal Tuba with the Philadelphia Orchestra. Both musicians shared valuable advice about their work on the jury of this year's OSM Competition.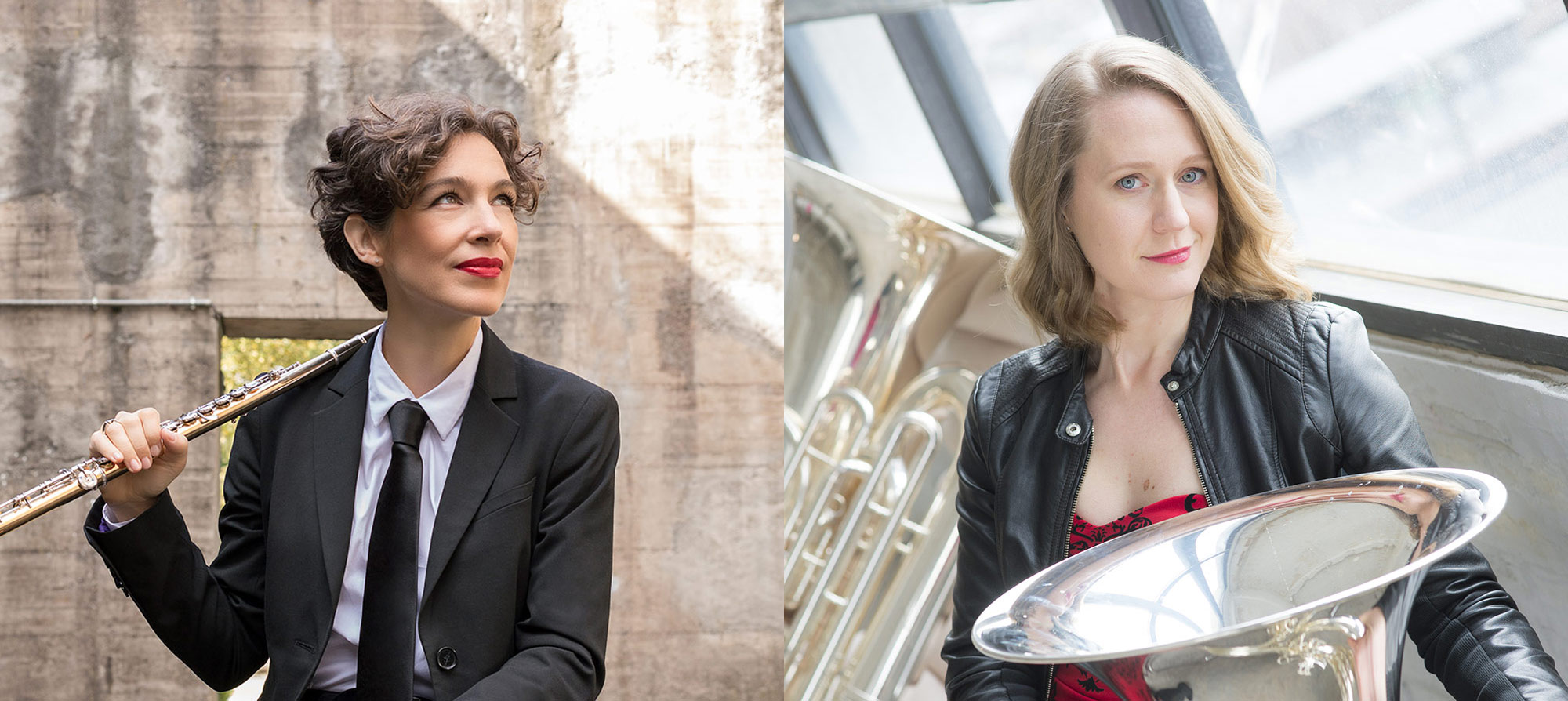 The Competition Jury: An Eight-Headed Hydra?
While there certainly is an abstract element to the fact that jury members are not physically present—such is the case with this year's unusual edition—the eight members of this year's international panel remain potentially daunting for contestants. They hail from the Berlin, Rotterdam, and New York Philharmonic Orchestras as well as from the Chicago, Montreal, Pittsburgh, Philadelphia, and Bavarian Radio Symphony Orchestras. To quote Juliette Hurel: "As a contestant in competitions, I felt afraid of juries, but this was not the right approach." Like her, many young musicians have felt anxious that so many eyes were glued to every detail of their performance. She adds: "After crossing over to the jury side, I realized that we are actually very compassionate in general." Let us also recall that today's jury members were yesterday's contestants in competitions, as part of their career paths. Not only is their gaze predicated on compassion, but they are highly receptive and indeed, inclined to appreciate contestants' musical offerings.
Naturally, a jury's verdict rests on a range of criteria, some of which relate to objective metrics (sound, precision, technique) and others, to more subjective components (stage presence, musicality, ability to convey emotions). But as Carol Jantsch points out, technical and musical aspects are inseparable : "Technique and musicality need each other – even support one another – so it's impossible to separate them. In order to communicate ideas clearly and convincingly, you'll need to utilize all elements at your." Thus, the jury's selection depends as much on objective, measurable criteria as it does on each member's subjective impressions … which ultimately reflects the art of music, that is, well beyond a mere series of notes in a score!
"Forget It's a Competition. Imagine It's a Concert"
How to prepare while experiencing anxiety about facing a jury? "If I could give one piece of advice to musical contestants, it would be to forget that it's a competition and to imagine they are giving a concert. Focus on the music and the message you want to convey. I like it when a performer tells a story and guides me through their narrative. This is achieved by drawing on one's imagination and inspiration, but also through appealing phrasing and colours. It is a lot like what an actor does on stage." Here, Juliette Hurel's point of view on the matter is shared by Carol Jantsch, who relates her own experience before becoming an adjudicator. As a young musician playing in competitions, she would endeavour to forget about the jury and give herself over to the music: « In retrospect, I think I landed on the correct strategy: to be entirely focused on creating your favorite version of the material, rather than worrying about what the judges think » No doubt, it was this approach that helped her, at only 21 years of age, secure the position of Principal Tuba with the Philadelphia Orchestra, whose conductor at the time was Christoph Eschenbach!
Competitions can also create the conditions for rewarding encounters between jury members and emerging young musicians, preparing for future collaborations and resulting in some interesting stories as well. As Juliette Hurel recalls: "After my first round at the Jean-Pierre Rampal Competition, the flutist on the jury, Aurèle Nicolet, came to my dressing room and said to me: 'Well done, you have true personality, keep it up.' I could not believe my ears. After that, I had the opportunity to visit him several times at his home for private lessons. Each time was a magical day and helped me so much." When they appear onstage before a jury panel, contestants may indeed be playing for a future teacher or even a future orchestral colleague!
Both a human and formative experience, the OSM Competition is the place for enriching encounters and for pushing one's limits. Of course, let us not forget to have fun from beginning to end, and to imagine the experience heralds the start of a long career filled with wonder and adventures on all continents!
*The International Jury is sponsored by the Lambert-Gagnon-Fortier Estate.