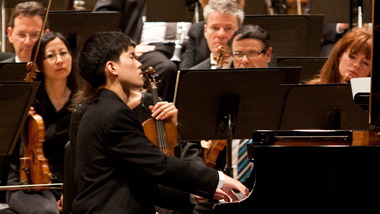 25 October 2021

Ysabel Rodriguez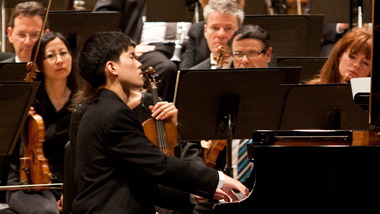 Pianist Xiaoyu Liu, Grand Prize of the OSM Competition 2012, has just won the First Prize of the Frederic Chopin Competition in Warsaw. During the gala concert, he performed Concerto No. 1 in E minor, Op. 11 accompanied by the Orchestra of the National Philharmonic under the direction of Andrzej Boreyko. His performance ended with a warm and loud ovation from the audience.
A first prize in this prestigious competition opens the doors to some of the world's greatest concert halls and creates recording opportunities with the world's best-known record companies.
The OSM family sends him its warmest congratulations and wishes him much success in all his projects.