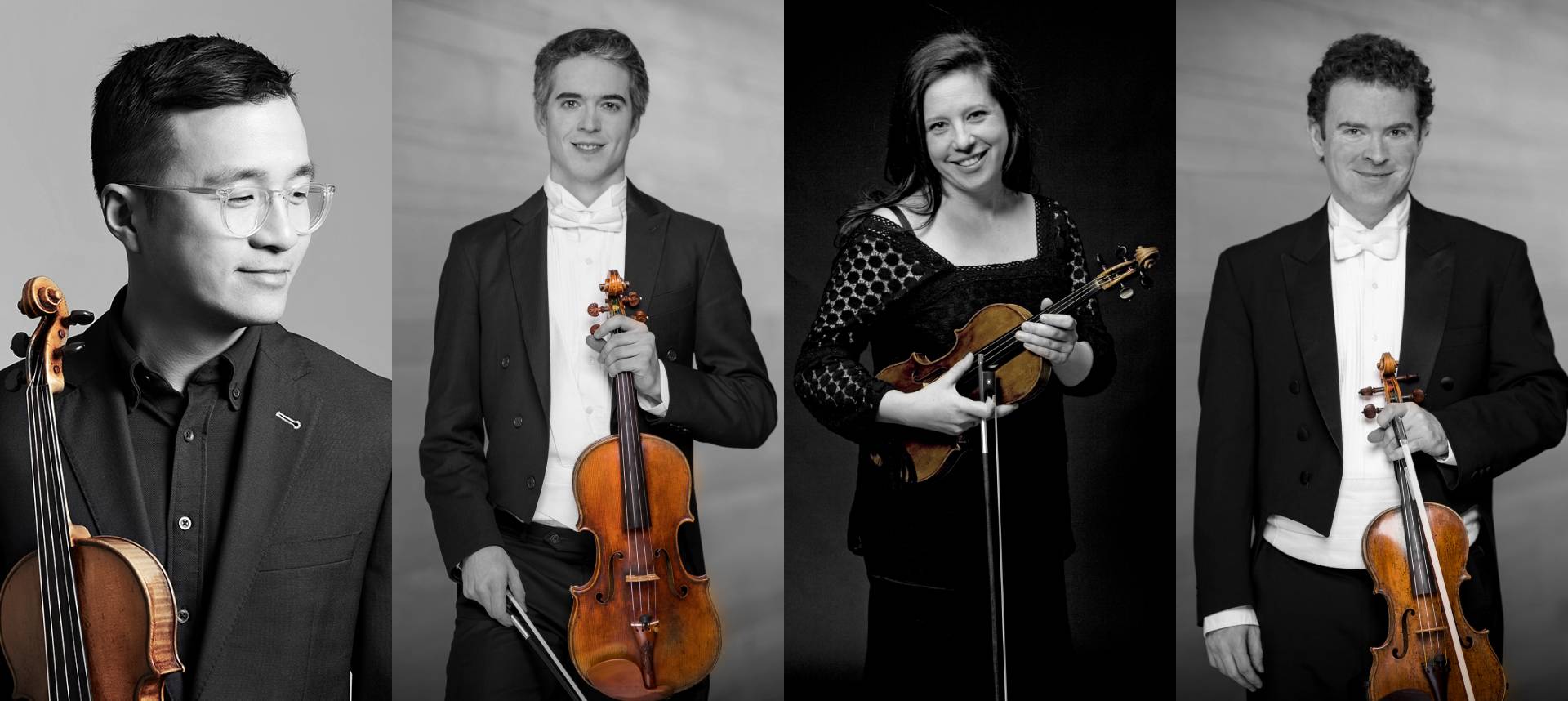 31 October 2023

Olivier Bigras
The OSM Competition: The Perspective of Lived Experience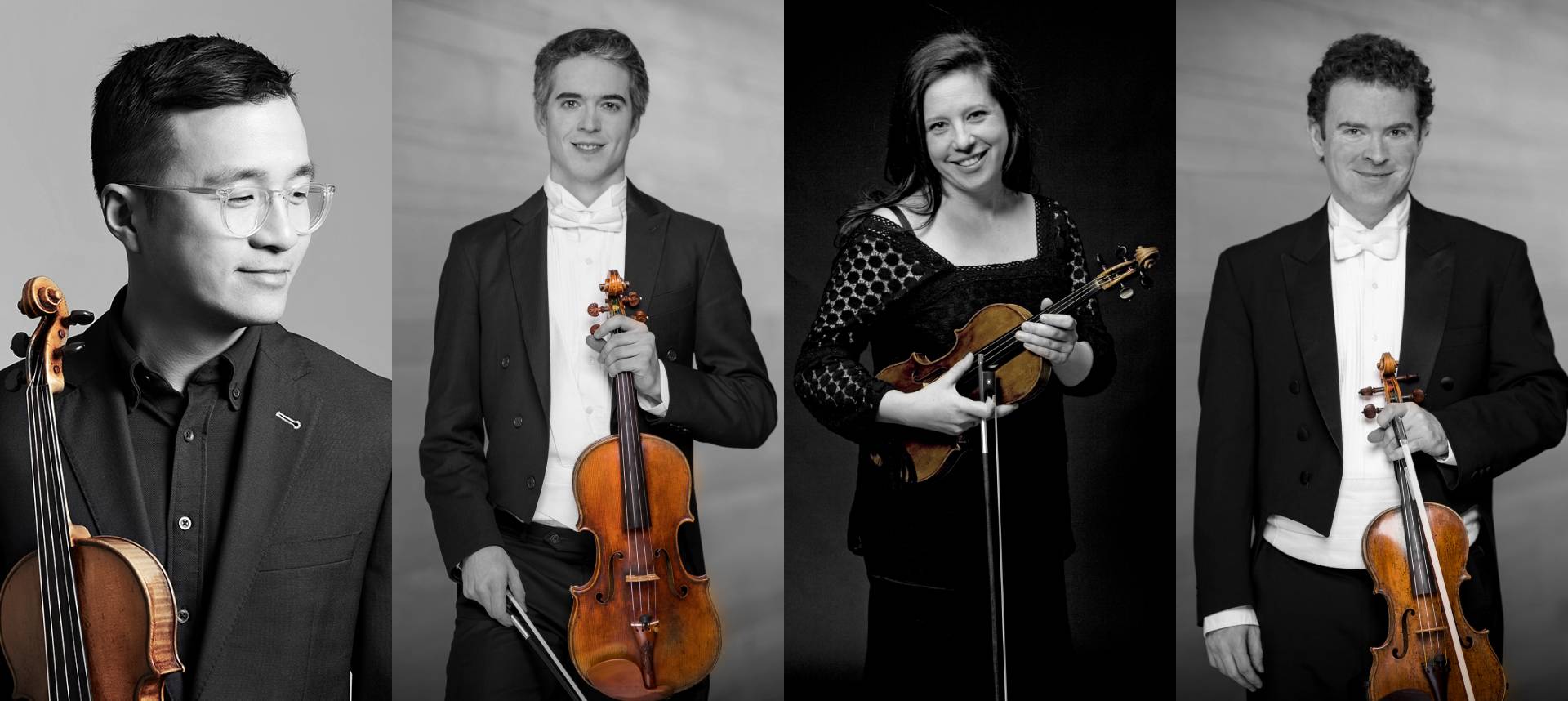 From November 6 to 11, Montreal will be alive with the excitement of the 84th OSM Competition. Devoted this year to string instruments, the event's international jury of some of the world's greatest specialists and the participation of young Canadian artists of the highest calibre are decisive in the Competition's renown.
Four members of the Orchestre symphonique de Montréal who are all former winners of the OSM Competition have agreed to answer a few questions, go back down memory lane, and offer solid advice to contestants in this 2023 edition: Marianne Dugal, 2nd Associate Concertmaster; Andrew Wan, Concertmaster; Jean-Sébastien Roy, 1st Assistant Violin, and Victor Fournelle-Blain, Principal Viola.
What was your experience of the OSM Competition?
All four instrumentalists agree that the OSM Competition was both positive and decisive for many reasons. For Marianne Dugal, it was an opportunity to experience her first significant encounter with the OSM, as several members of the jury were also members of the Orchestra, which she was to join a few years later.
Taking part in a competition of this scale encourages young artists to push hard to achieve their most ambitious goals. The chance to receive constructive feedback from a jury of inspiring artists is also definitely a positive aspect to be considered.
Why are music competitions important?
An event such as the OSM Competition provides the ideal opportunity to go beyond the more sheltered world of universities or conservatories and acquire direct exposure to the professional music world, often for the first time. It is also a chance to compete against oneself, that is, to try to push one's limits, to build one's self-confidence and maximize one's potential. Quite often, personal and artistic growth gained from taking part in a competition is greater than that gained from any other experience.
Moreover, since 2022, finalists of the OSM Competition are given the opportunity to perform as soloists with the Orchestra during the final round at the Maison symphonique de Montréal.
What impact does a competition have on the future careers of young performers?
Competitions are pivotal for young performers because these aspiring professionals learn how to lay the foundations of their career, propel it forward, and develop the ability to play in highly demanding and stressful situations. Remember these are conditions and situations comparable to those that professional instrumentalists must encounter to enable them to develop and flourish.
The OSM Competition opens up the view to the future of classical music while providing a great deal of visibility for participants, who in turn also gain a form of recognition from their peers and the public.
"I feel that the impetus given by the Competition has, essentially, allowed my career to flourish here in Montreal and in Canada"—Andrew Wan
What advice would you give the candidates in 2023?
It's important to make the most of this moment, to experience it as a positive and exceptional learning experience, and to realise how lucky you are to be competing at such a high level.
"Try as much as possible to approach the whole thing like a concert or recital, so that you can put your personality forward in the most fulfilling and confident way possible"—Jean-Sébastien Roy
Don't worry about the judges or the other candidates, just concentrate on the music and the way you play it. Try to do your best, knowing that there's still a long way to go.
What lessons can young artists learn if they don't win the competition?
Whatever the official result of the competition, there will be a technical and a musical gain on a personal level; there is always a positive lesson to be learned. Every comment from the jury should be considered with respect and open-mindedness, for these are sure to be beneficial in hindsight.
Above all, never give up or become demoralized. If accomplished in a spirit of learning, all the effort you have invested in these kinds of projects will enable you to progress and improve. Each competition represents a particular situation in a particular context, and the same performance transposed to another context will yield different results from which you can learn.
In the world of classical music, there are many serious and successful artists who have not had the good fortune of winning prestigious competitions. Perseverance and the desire to constantly progress are essential ingredients for a successful career.
"Don't be too hard on yourself. Take the opportunity to ask yourself what you can do better and how you can do it." – Victor Fournelle-Blain
Let's hope that, after reading this advice from professionals with lived experienced, participants will embark on the competition's various stages with greater confidence and enhanced serenity.
Dedicated to strings, the 84th edition of the OSM Competition takes place from November 7 to 11, 2022, in collaboration with ICI Musique. As part of the first prize, ICI Musique will broadcast the winner's recital (captured during the semi-finals), as well as a portrait of the artist. This portrait will also be broadcast in the form of capsules in several segments on the digital radio station ICI MUSIQUE Classique.