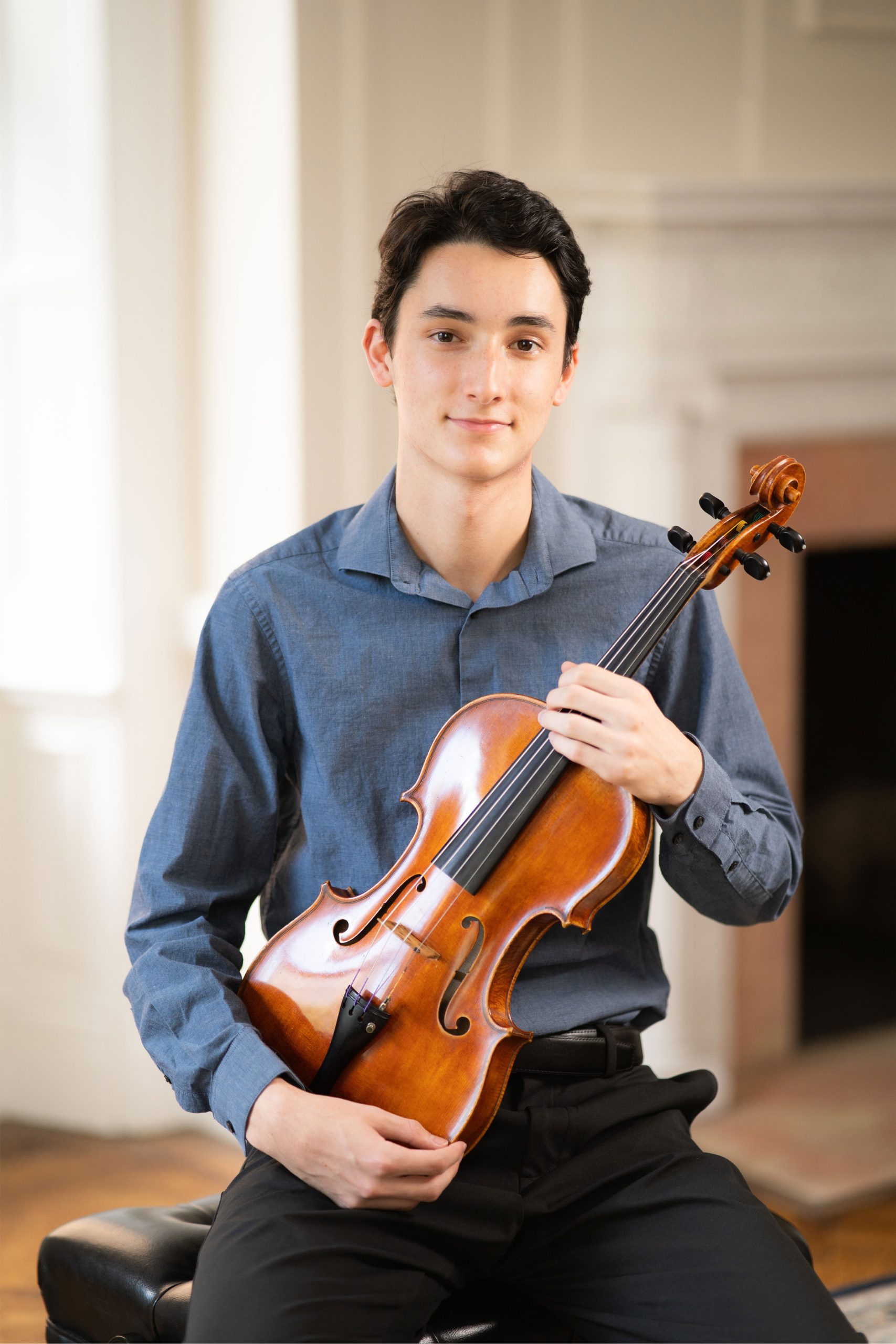 Viola
Emad Zolfaghari
FINALIST 2023
19 year old violist Emad Zolfaghari was accepted into the Curtis Institute of Music at age 16, where he currently studies with Hsin-Yun Huang and Misha Amory. He is the first prize winner of the 2023 Irving M. Klein International String Competition, the second prize winner of the 2022 Johansen International String Competition, and the first violist to ever be awarded first prize at the International Morningside Music Bridge Competition in 2023. His other awards include Grand Prize at the OMNI Music Competition, first prize at the Toronto Symphony Youth Orchestra Competition, Guelph Symphony Orchestra Competition and Oakville Chamber Orchestra Competition, second prize at the Ronald Sachs International Music Competition and top and special prizes at the Shean Strings Competition.
Emad has appeared as a soloist with several major symphony orchestras, including l'Orchestre Métropolitain in Maison Symphonique de Montréal under the baton of Yannick Nézet-Séguin, the Toronto Symphony Orchestra in Roy Thomson Hall, the National Philharmonic in Strathmore Hall, the Oakville Chamber Orchestra and the National Metropolitan Philharmonic.
In 2018, Emad was accepted into the Phil and Eli Taylor Performance Academy for Young Artists on full scholarship where he studied with Theresa Rudolph, Assistant Principal Viola of the Toronto Symphony Orchestra for four years. He was also a member of the Toronto Symphony Youth Orchestra, where he often performed as principal viola. In May 2023, Emad served as principal viola for the Curtis Symphony Orchestra on their West Coast Tour. He additionally has served as principal viola of Symphony in C. Emad has attended the the Morningside Music Bridge international summer festival on full scholarship, the Center Stage Strings festival as a junior faculty member, the Perlman Music Program and Music from Angel Fire.
Final Round
VIOLA
ALFRED SCHNITTKE (1934-1998), Viola concerto (34 min)
I. Largo (5 min)
II. Allegro Molto (12 min)
III. Largo (17 min)
Semi-final Round
JOHANNES BRAHMS (1833-1897)
Viola Sonata no. 1 in F minor, op. 120
I. Allegro appasssionato
II. Andante un pocco adagio
III. Allegretto grazioso
          IV. Vivace
ASTOR PIAZZOLLA (1921-1992)
The Great Tango
MICHAEL OESTERLE (1968- )
Rondeau
J.S. Bach Special Round
JOHANN SEBASTIAN BACH (1685-1750)
Suite no. 6 in D major, BWV 1012
I. Prélude
II. Allemande
III. Courante
IV. Sarabande
V. Gavottes I&II
VI. Gigue
MAX REGER (1873-1916)
Viola Suite no. 1 in G minor, op. 131d
I. Molto Sostenuto
IV. Molto Vivace