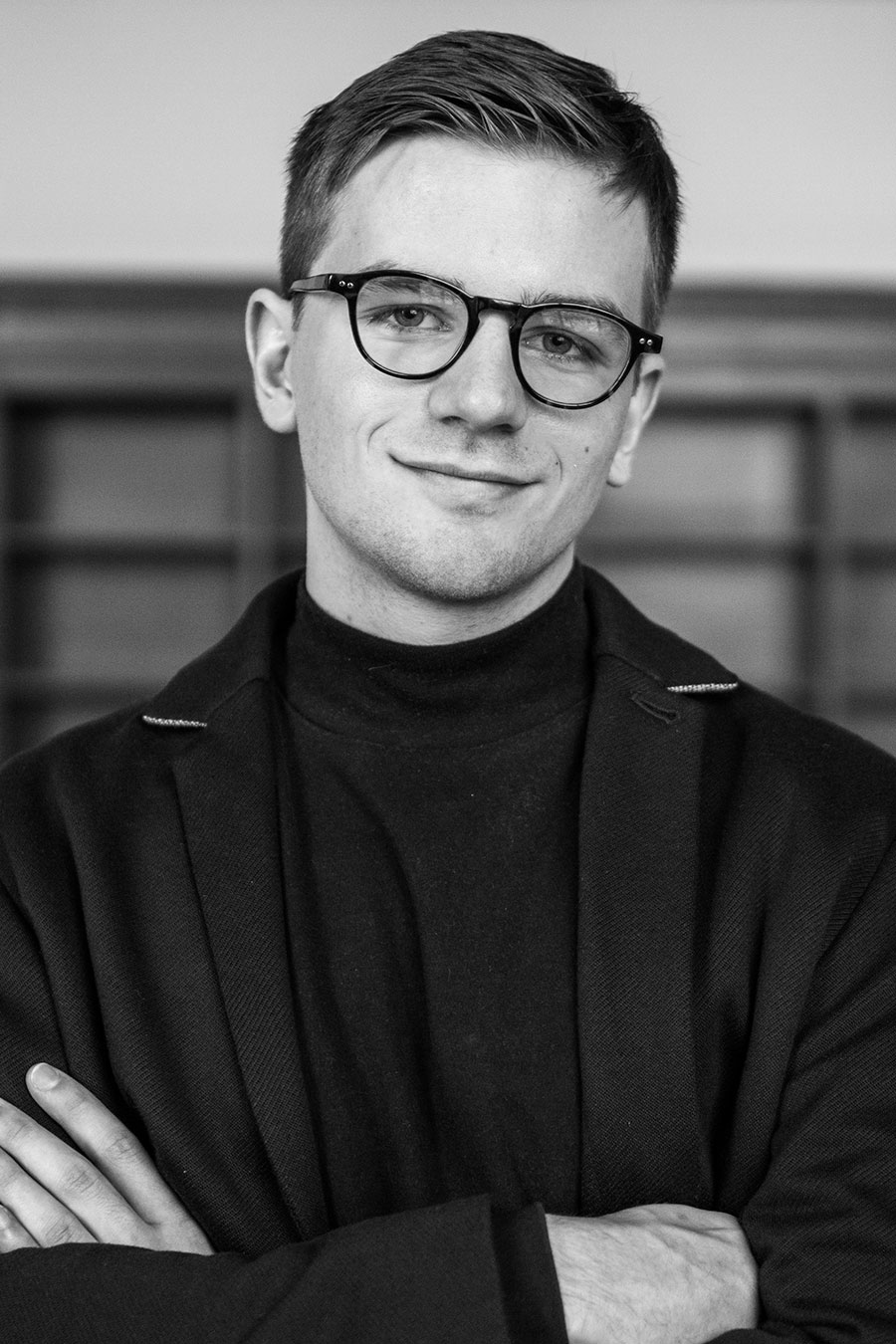 Piano
JEAN-CHRISTOPHE MELANÇON
SEMI-FINALIST 2022
Jean-Christophe Melançon is a 24-year-old pianist from Montreal who has just obtained his master's degree "with distinction" at the Montreal Conservatory of Music, in the studio of Richard Raymond. He's currently studying with Henry Kramer at the Faculty of Music of the University of Montreal.
His great sensitivity allows him to stand out in several regional, provincial and national competitions. Jean-Christophe performed in concert at Place-des-arts, Salle Bourgie, Jeunesses Musicales of Canada, on television and in several Conservatories across Quebec.
Jean-Christophe had the chance to perfect his skills with great masters such as John Perry, Julian Martin, Ronan O'Hora, David Jalbert and Jean Saulnier. In August 2022, Jean-Christophe participated in the Gijón International Piano Festival in Spain, where he had the chance to perform in several recitals while working with renowned teachers such as Robert Macdonald such as Robert Macdonald, Julian Martin and Soyeon Lee.
Jean-Christophe takes pleasure in learning and exploring the repertoire of all eras by styles and traditions that characterize them, but he has developed a particular love for Russian for Russian composers, notably Prokofiev, Rachmaninoff, Scriabin and Kapustin.
Semi-final Round
WOLFGANG AMADEUS MOZART (1756-1791)
Piano Sonata No. 15 in B-flat major, K. 570
I. Allegro moderato
II. Adagio
III. Final Round: Presto
MARC HYLAND (born in 1960)
Prélude Blanc
SERGEÏ RACHMANINOV (1873-1943)
Piano Sonata No. 2, Op. 36
I. Allegro agitato
II. Non allegro – Lento
III. L'istesso tempo – Allegro molto
J.S. Bach Special Round
JOHANN SEBASTIAN BACH (1685-1750)
Prelude and Fugue in D minor, WTC I, BWV 851
G NIKOLAI KAPUSTIN (1937-2020)
Prelude and Fugue No. 8 in B minor, Op. 82