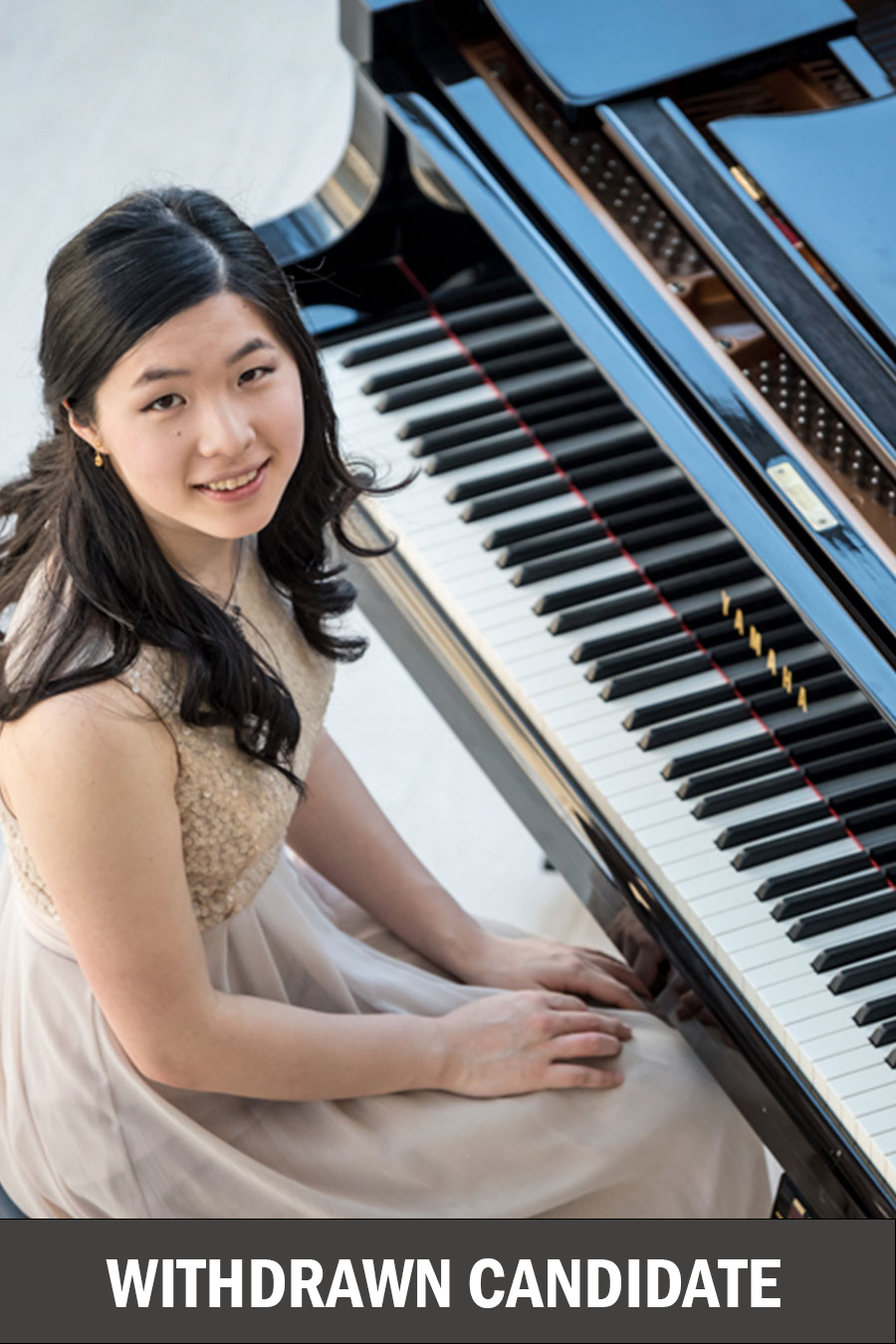 Piano
Linda Ruan
SEMI-FINALIST 2022
Named one of Canadian Broadcasting Corporation's Hot 30 under 30 Canadian Classical Musicians, Chinese-Canadian pianist Linda Ruan is passionate about sharing the potential of music to overcome boundaries across cultures. Since being introduced to the drums at the age of four and then the piano at the age of seven, music has remained a stabilizing force in her diverse childhood from Tokyo, Shanghai to Vancouver. Her unconventional path from a young age broadened her horizons and cultivated a fascination for diverse cultures. Her curiosity guided her beyond her solo piano studies, expanding to music pedagogy and community engagement, the fortepiano, conducting and a wide range of chamber music projects.
Linda is a top prize winner in a number of international piano competitions including the Lancaster International Piano Competition, VI Odin International Music Competition, and the Seattle International Piano Competition. Her piano duo La Fiammata is the second prize winner of the ARD International Music Competition 2021. She has performed in venues across the world, from Carnegie's Weill Hall and Lincoln Center's Rose Studio to a recital tour in China spanning Guangzhou to Shanghai. Additionally, she made her orchestral debut with the Xinghai Philharmonic.
Linda received her Bachelor of Music degree with Honours and Master of Music from The Glenn Gould School and The Juilliard School respectively. Her past teachers include James Anagnoson, Hung-Kuan Chen, Corey Hamm, Xiao Li, and Li Wang. Currently, she is studying at the Tianjin Juilliard School with Xiaohan Wang.
Semi-final Round
FRANZ SCHUBERT (1797-1828)
Piano Sonata in C minor, D. 958
I. Allegro
II. Adagio
III. Menuetto: Allegro – Trio
IV. Allegro
MARC HYLAND (born in 1960)
Prélude Blanc
FRÉDÉRIC CHOPIN (1810-1849)
Fantasy in F minor, Op. 49
J.S. Bach Special Round
JOHANN SEBASTIAN BACH (1685-1750)
EGON PETRI (1881-1962)
Sheep May Safely Graze
HENRI DUTILLEUX (1916-2013)
Piano Sonata, op. 1
III. Choral et variations