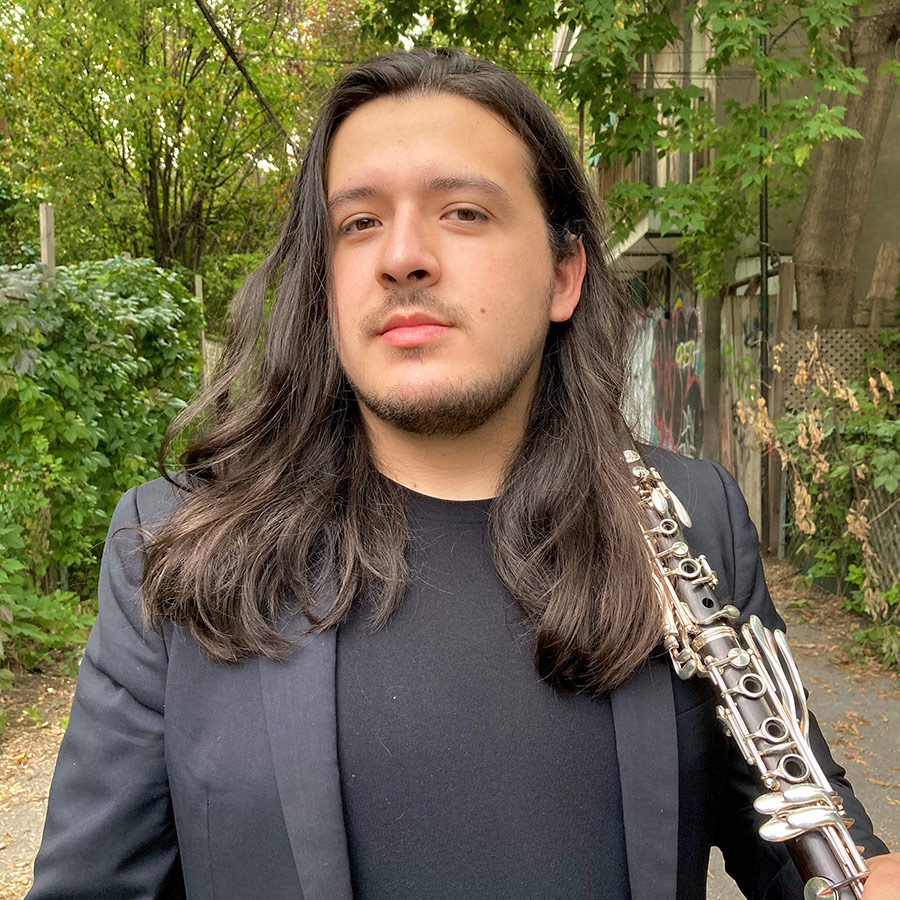 Categorie
Matias Perinetti-Paniagua
DEMI-FINALIST 2020
Matias Perinetti-Paniagua is a dynamic and passionate Montreal-based clarinetist currently studying under the tutelage of Alain Desgagné (OSM). He is currently completing his Masters in Clarinet Performance at the Schulich School of Music of McGill university.
In the last year, he was part of various summer programs such as Domaine Forget's International Music and Dance Academy (Canada) and the Sibelius Summer Academy (Helsinki, Finland). Throughout his studies, he took part in masterclasses with renowned clarinetists Yehuda Gilad, Richie Hawley, Björn Nyman, Hari Mäki, James Campbell, and Jose Franch-Ballester.
He has also played in ensembles such as the McGill Symphony Orchestra, the McGill Contemporary Music Ensemble, and the Montreal Youth Orchestra.
Repertoire Semifinal
Semifinal round