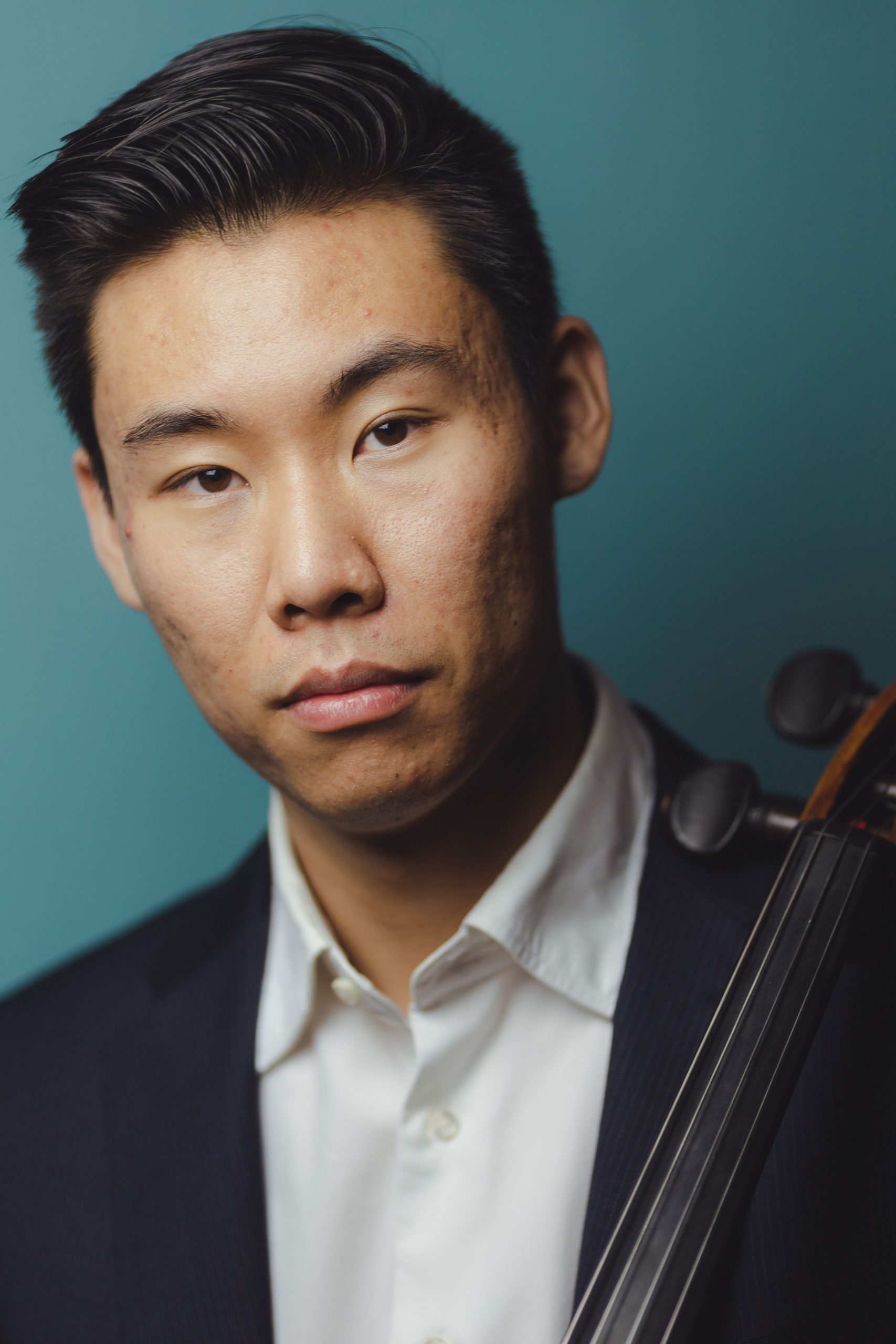 Cello
Michael Song
SEMI-FINALIST 2023
Awarded the 2022 Kronberg Academy Landgrave of Hesse Prize, Canadian cellist Michael Song has established an international reputation for sensitive and discerning performances. Audiences have appreciated the nobility and warmth of his playing at Koerner Hall and Carnegie Hall, as well as venues in Lisbon, Paris, Los Angeles, and New York. Michael recently performed in the newly opened Casals Forum in Kronberg, Germany with the Stuttgart Chamber Orchestra.
Michael is currently artist-in-residence at the Queen Elisabeth Music Chapel; his playing has been shaped deeply by his close work with Gary Hoffman and Lynn Harrell, as well as by studies with Clive Greensmith, Hans Jensen, Andrés Díaz, Wolfgang Schmidt and Richard Aaron. As a chamber musician, he has performed alongside artists including Pedja Mužijević, Martin Beaver, and Charles Neidich. Michael performs on a 1723 Domenico Montagnana with a bow by Jean Pierre Marie Persoit.
This instrument is graciously provided by CANIMEX INC.
Semi-final Round
SERGEI PROKOFIEV (1891-1953)
Cello Sonata, op. 119
I. Andante grave
II. Moderato
III. Allegro, ma non troppo
MICHAEL OESTERLE (1968- )
Rondeau
ROBERT SCHUMANN (1810-1856)
Fantasiestücke, cello version, op. 73
I. Zart und mit Ausdruck
II. Lebhaft, leicht
III. Rasch und mit Feuer
J.S. Bach Special Round
JOHANN SEBASTIAN BACH (1685-1850)
Cello Suite no. 2, BWV 1008
I. Prelude
III. Courante
IV. Sarabande
V. Menuet I & II
VI. Gigue
ALEXANDER TCHEREPIN (1999-1977)
Cello Suite, op. 76