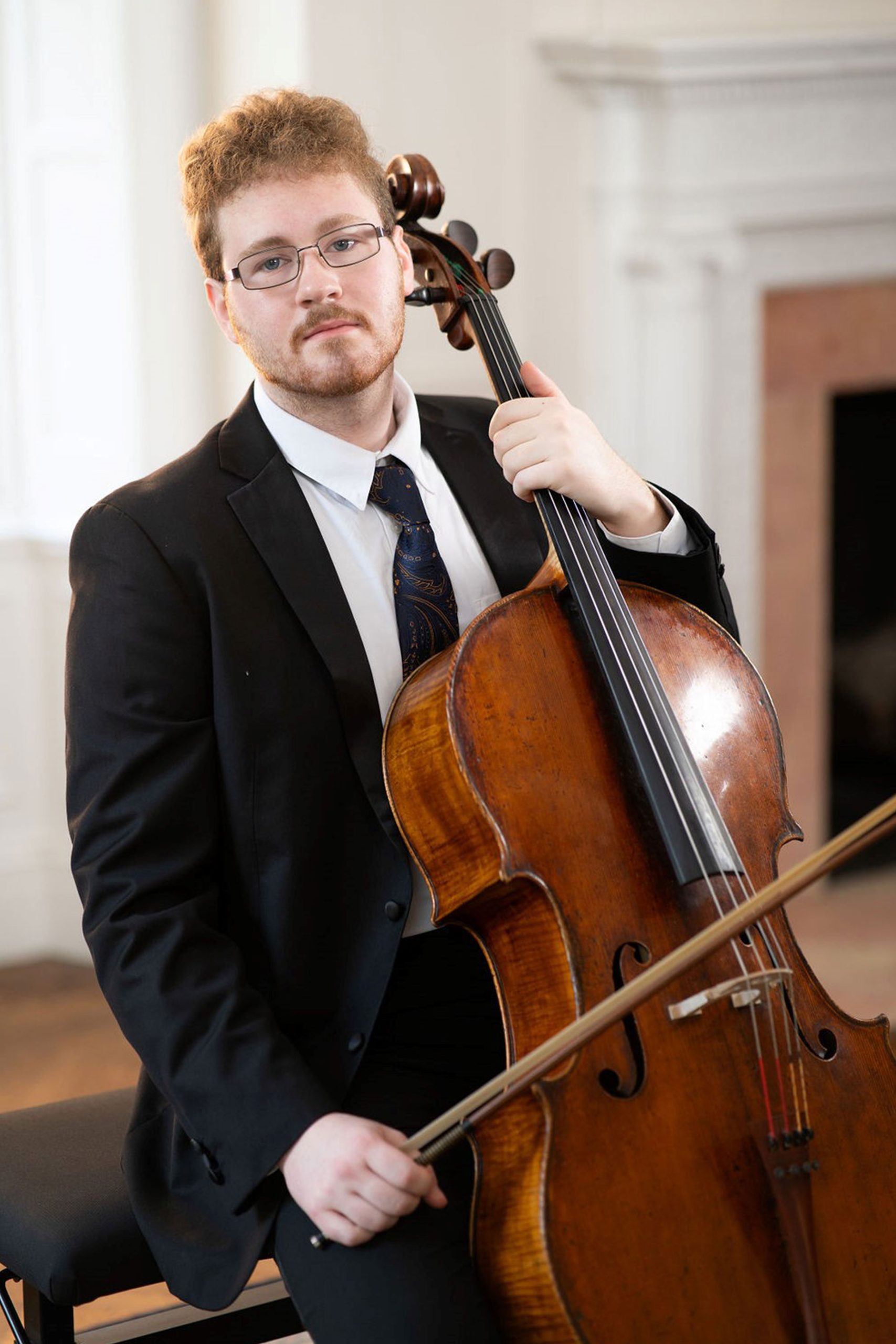 Cello
Romain-Olivier Gray
SEMI-FINALIST 2023
Dividing his time between the United States and Québec, Romain-Olivier has been passionate about the cello from a very young age. He worked under the tutelage of David Hardy, principal cellist with the NSO in Washington D.C. and since 2022, he is pursuing his studies at the Curtis Institute of Music.
Romain-Olivier has been a finalist and a first prize winner in numerous competitions including the Washington International Competition, the CANIMEX Canadian Music Competition – Stepping Stone, the Johansen International Competition, the Stulberg International String Competition, the Eclipse Chamber Orchestra Competition and the Concours des Violons du Roy.
He has appeared as a soloist with various ensembles such as the Prince George's Philharmonic, the Orchestre de l'Agora, the Eclipse Chamber Orchestra, les Violons du Roy, the Richmond Symphony, and he has made his debut at the Carnegie Hall in 2019.
Always eager to improve himself, Romain-Olivier also loves to participate in master classes particularly at the Domaine Forget and Orford Music.
Romain-Olivier's Vuillaume cello and Adam bow are generously provided by M. Dubois, CANIMEX INC.
Semi-final Round
FRANCIS POULENC (1899-1963)
Cello Sonata, FP 143
I. Allegro – Tempo Di Marcia
II. Cavatine
III. Ballabile
IV. Finale
MAX BRUCH (1838-1920)
Kol Nidrei op. 47
MICHAEL OESTERLE (1968- )
Rondeau
J.S. Bach Special Round
JEAN-SÉBASTIEN BACH (1685-1750)
Cello Suite no. 4, BWV 1010
II. Allemande
IV. Sarabande
V. Bourrées 1 et 2
VI. Gigue
BENJAMIN BRITTEN (1913-1976)
Cello Suite no. 2, op. 80
I. Déclamato
III. Scherzo
V. Ciaccon