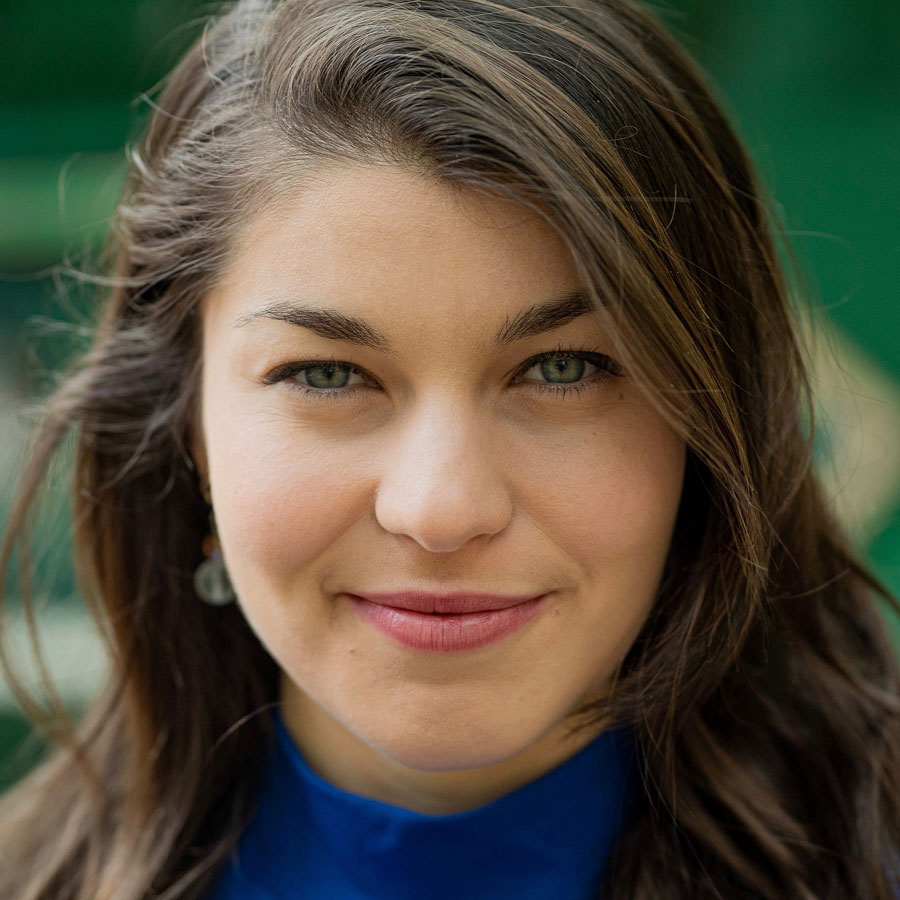 Sophie Naubert
FINALIST 2021
Young soprano Sophie Naubert is known for her musicality, sensitivity and enthusiasm. At the age of 23, she made her debut as a soloist with the Orchestre Métropolitain under the direction of Yannick Nézet-Séguin and with the Arion Baroque Orchestra under the direction of Mathieu Lussier. She is also featured along with other singers in a recording of Massenet's complete mélodies on the ATMA Classique label.
Having completed her bachelor's degree at the Conservatoire de musique de Montréal under Aline Kutan in May 2021, recently she began a master's degree at the Hochschule für Musik Hanns Eislerin Berlin under the tutelage of Anna Samuil. Sophie has already won several prizes and bursaries, including bursaries awarded by Jeunesses Musicales Canada, RBC Prestige, the Opéra Bouffe du Québec. A two-time winner in the Pierre-de Saurel Music Competition, Sophie Naubert also placed first in the Sherbrooke Music Competition, among many others.
Repertoire Final
WOLFGANG AMADEUS MOZART (1756-1791)
Mass in C minor, K. 427: "Laudamus te"
HECTOR BERLIOZ (1803-1869)
Les nuits d'été: "Le spectre de la rose"
GIOACHINO ROSSINI (1792-1868)
William Tell: "Sombre forêt"
CARL MARIA VON WEBER (1786-1826)
Der Freischütz: "Kommt ein schlanker Bursch gegangen"
Final Round
Piano: Matthias Samuil
Repertoire Semifinal
WOLFGANG AMADEUS MOZART (1756-1791)
Idomeneo, K. 366: "Padre, germani, addio!"
CLARA SCHUMANN (1819-1896)
Drei Lieder, op. 12
I. Er ist gekommen
II. Liebst du um Schönheit
III. Warum willst du and're Fragen?
DENIS GOUGEON (Born in 1951)
Six thèmes scolaires: "Voix-vénus"
FRANCIS POULENC (1899-1963)
Les mamelles de Tirésias, FP 125: "Non, monsieur mon mari!"
Semifinal Round
Piano: Terra Rimba