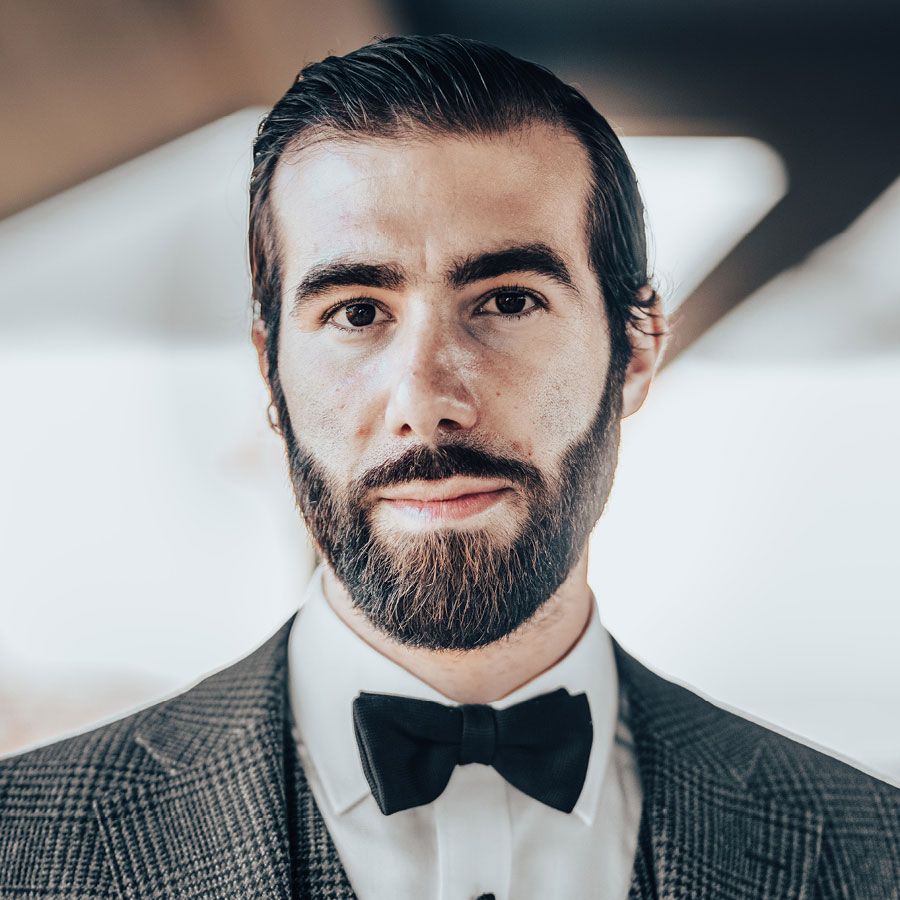 Voice
Vartan Gabrielian 2021
SEMI-FINALIST
Canadian-Armenian bass-baritone Vartan Gabrielian is currently an ensemble member of the Canadian Opera Company (COC).
During the 2021–2022 season, Gabrielian will be performing with the COC in the role of Betto (Gianni Schicchi), as the bass soloist in Mozart's Requiem, and will also appear in concert and in recital with the COC Orchestra. His other roles will be announced in conjunction with the COC's season reveal. Gabrielian made his debut performing the role of Death in a filmed production of Gustav Holst's Savitri with Against the Grain Theatre. 
He is the recipient of numerous awards, including an Encouragement Award from the Metropolitan Opera National Council Auditions, awards from the Gerda Lissner Foundation and George London Foundation, as well as grants from the Jacqueline Desmarais Foundation and Career-Bridges/Schuyler Foundation. 
Gabrielian made his North American debut during the 2018–2019 season with the Opéra de Montréal in the role of Sparafucile (Rigoletto). He was a 2018 Santa Fe Opera Apprentice, covering the roles of The Bonze (Madama Butterfly) and Groves (Doctor Atomic).
Gabrielian's featured roles include Leporello and Il Commendatore (Don Giovanni) with Opera Philadelphia, the title role in Sweeny Todd with Curtis Opera Theatre, Sparafucile (Rigoletto) with the New Jersey State Opera, Colline (La Bohème) with Curtis Opera Theatre and the Chautauqua Institution, Gremin (Eugene Onegin) with Curtis Opera Theatre, and A Cappadocian (Salome) with the Detroit Symphony Orchestra. Other roles include Bertrand (Iolanta), Alidoro (La Cenerentola), Der Lautsprecher (Der Kaiser von Atlantis), Eustazio (Rinaldo), Betto (Gianni Schicchi), Nick Shadow and Father Trulove (The Rake's Progress); Figaro and Bartolo (Le nozze di Figaro), Masetto (Don Giovanni) and Sarastro (Die Zauberflöte).
Repertoire Semifinal
WOLFGANG AMADEUS MOZART (1756-1791)
Le nozze di Figaro, K. 492: "Se vuol ballare"
JACQUES IBERT (1890-1962)
Chansons de Don Quichotte
I. Chanson du départ
II. Chanson à Dulcinée
III. Chanson du Duc
IV. Chanson de la mort
GEORGES BIZET (1838-1875)
La Jolie Fille de Perth: "Quand la flamme de l'amour"
NORBERT PALEJ (Born in 1977)
Three Norwegian Songs
II. In the forest
Semifinal Round
Piano: Christopher Bagan