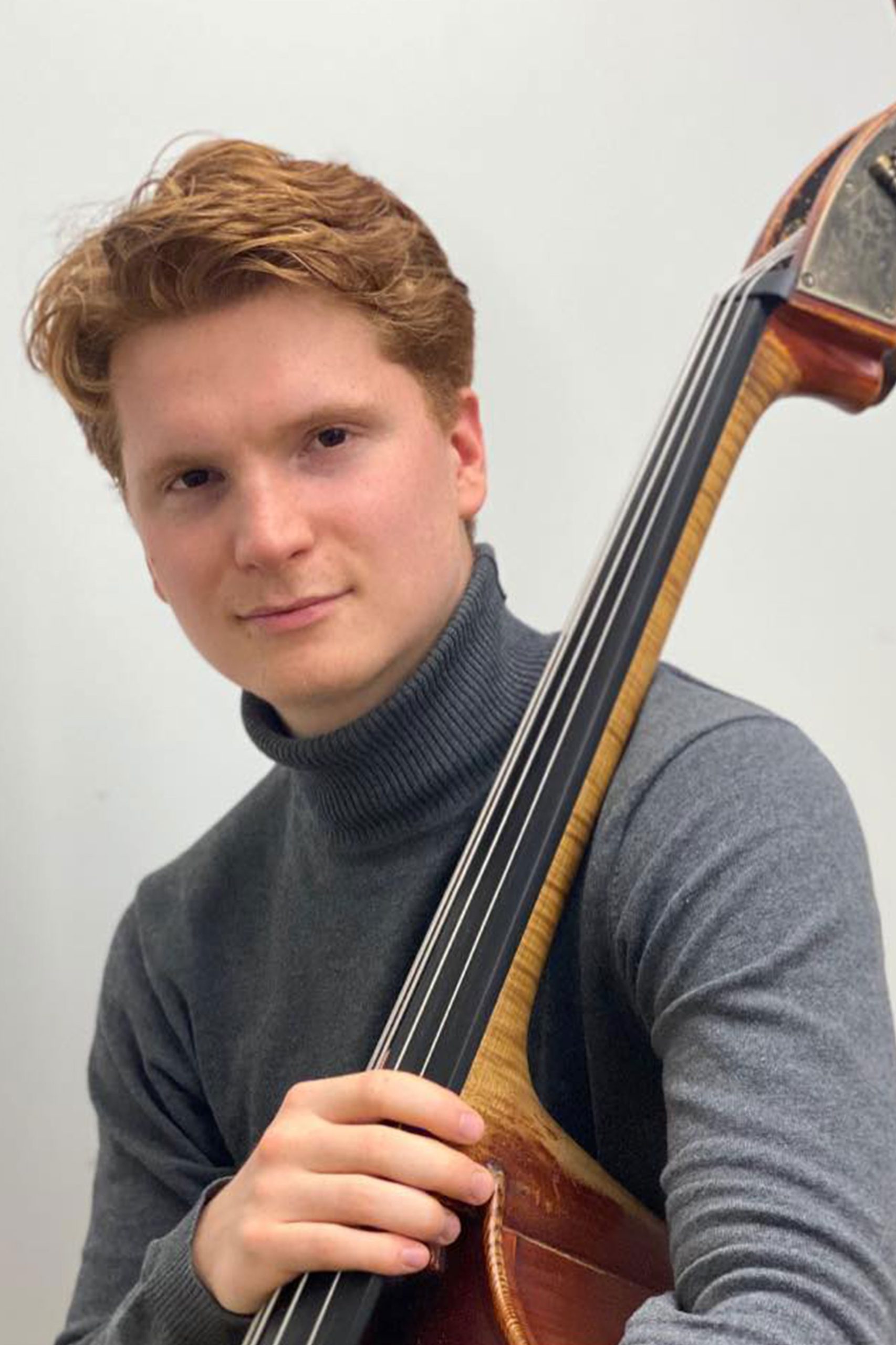 Double bass
William Deslauriers-Allain
SEMI-FINALIST 2023
William Deslauriers-Allain is currently studying in double bass at the Conservatoire de musique de Montréal with Joel Quarrington. Since his admission to the Conservatoire, William has obtained the Gilbert-Patenaude Scholarship for the best instrumental and academic results as well as the Monique-Barry Prestige Scholarship, in addition to performing as a soloist with the String Orchestra in 2021.
Winner of an Award of Excellence at NYO Canada in 2022, he also performed a solo recital at the Saint-Camille chapel in October 2021 as well as in chamber music as part of the 2022 Montreal Chamber Music Festival with soloists Cameron Crozman and Kevin Zhu.
William is also the recipient of numerous prizes, namely the Peter-Mendell Prize, the First Prize at the Festival-Concours de Sorel-Tracy, the First Prize at the Concours de musique de la Capitale as well as the Second Prize at the Festival-Concours de Sherbrooke. In 2023, he was selected as a finalist for the Violons du Roy Concerto Competition, as well as a semi-finalist for the prestigious ISB.
Semi-final Round
REINHOLD GLIÈRE (1875-1956) avec piano
Four pieces, op. 32 and op. 9
I. Prélude
II. Scherzo
III. Intermezzo
IV. Tarentelle
MICHAEL OESTERLE (1968- )
Rondeau
NICHOLAS WALKER
Éclore
J.S. Bach Special Round
JOHANN SEBASTIAN BACH (1685-1750)
Cello Suite no. 3, BWV 1009
I. Prélude
II. Allemande
III. Courante
IV. Sarabande
V. Bourrées 1 & 2
VI. Gigue
JULIEN-FRANÇOIS ZBINDEN (1917-2021)
Homage to Bach, op. 44